About United Supplies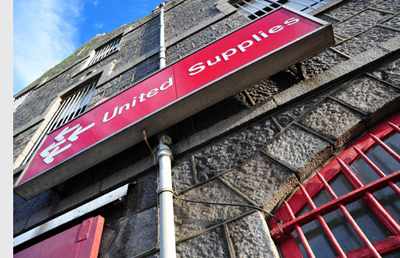 United Supplies Ltd is an Aberdeen based company, founded in 1973 to establish and service the Duty Free market for the emerging North Sea Oil and Gas Industry. Although many things have changed since then, the Company's commitment to providing the highest level of service and support to all its customers remains its top priority.
United Supplies owns and operates United House in Aberdeen, which is the sole multi user Customs and Excise Bonded Warehouse in Aberdeen. Within these premises, United Supplies has expanded into four divisions, Bonded Warehousing, Document Storage & Management, Duty Free and Wine Wholesaling.
With highly trained staff, in all of its divisions, United Supplies aims to meet all of its customers' requirements to their complete satisfaction.